Descrição:

Equipamento semelhante ao balancim manual com a diferença de possuir um elemento de união de canto com um guincho de tração, totalizando 3 guinchos. Ideal para melhorar o alcance e produtividade em atividades realizadas nos cantos das edificações

Características:

• Possui três guinchos de elevação com freios de emergência
• Rápida montagem e manutenção
• Fácil de ser operado
• Podem trabalhar com mais de 1 profissional simultaneamente
• Proporciona melhor alcance para execução dos serviços nos cantos das edificações
• Pode ser montado "L" de até 6m x 2m

Detalhes Técnicos:
Downloads:
•
Esquema de Ancoragem
•
Pontos de segurança
•
Manual do equipamento
Acessórios: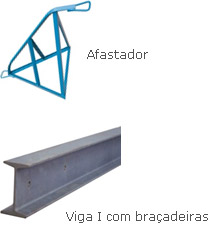 Citizen is another popular watch brand with a large lineup of gold watches. The
rolex replica sale
is one of the most popular models in the Citizen lineup. As the name indicates, this
replica watches sale
is manufactured by using Citizen¡¯s advanced watch technology called ¡°Eco-Drive¡±. The
replica watches uk
comes with a 36 mm wide round-shaped gold-toned stainless-steel case and a buckle-equipped brown color genuine leather strap. The black
replica watches sale
is perfectly placed within the case and it features needle-shaped gold-tone hands and Arabic hour markers. The date window appears at the 3 o¡¯clock position and the
rolex replica sale
name is printed at the 12 o¡¯clock position. The
breitling replica uk
is powered by a light powered Eco-Drive Japanese quartz movement and features a good water resistance property as well.
Lauro de Freitas
Rua Djanira Maria Bastos, 3063, lote 22
Tel.: (71) 3418-1155 / (71) 3235-1144 / (71) 98187-4950