Descrição:

Equipamento semelhante ao balancim manual com a diferença de possuir dois motores elétricos para elevação, sendo dessa maneira, ideal para situações que requer maior agilidade, constantes subidas e decidas completas do equipamento, fachadas cegas, entre outras

Características:

• Velocidade de 9 metros por minuto
• Comando paralelo e comando individual para cada motor elétrico
• Trifásico 220v / 380v
• Sistema de destravamento manual em falta de energia elétrica
• Inclinômetro acionado quando o equipamento estiver 15º desnivelado
• Modulável de 1 a 8m de comprimento
Detalhes Técnicos:
Downloads:
•
Esquema de Ancoragem
•
Pontos de segurança
•
Manual do equipamento
Acessórios: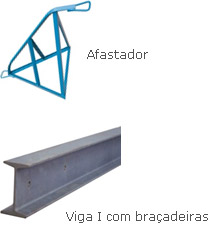 They have been named DG7,
rolex replica
and DS5 collections. You should find out more about the details on these three collections. After all, it is you who will wear the
replica watches uk
so you should decide which one is the most comfortable one for you. These watches are also available in online stores at discounted rates.
rolex replica sale
are most renowned for being greatly stylish and modern in their looks. Checkout the men¡¯s DW0131 Prime Time. This model comes in stainless steel, scratch mineral and
replica watches sale
resistance for up to 30 meters. The watch is built with a Japanese quartz movement. This men¡¯s standard
rolex replica
has stationary bezel function. It is also built-in with shock resistance and has a screw down crown. Get hold of this
breitling replica sale
for 187 on Amazon. Now try out the amazing Jack analogue watch.
Lauro de Freitas
Rua Djanira Maria Bastos, 3063, lote 22
Tel.: (71) 3418-1155 / (71) 3235-1144 / (71) 98187-4950